Born 24/06/1905 at Kingston-on-the-Humber, England. Married to Jeane A., they were living at 427 King St. West, Chatham, ON.
Reginald enlisted 25/07/1940 with the Kent Regt. as Paymaster with the rank of Captain and went overseas with the Paymaster Corps. In March of 1942 then Major Appleyard was at Niagar-on-the Lake with the Kents when he was on a forty-eight hour leave. CDN 7/03/42. Reginald. He served as Paymaster Canadian Army in Canada before going oversea and then to the continent (France) where he served with #1 C.A.R.U., 2nd Heavy Anti – Aircraft Regt., 1st Canadian Armoured Personnel Carriers, #10 Cdn. General Hospital and finally at #12 Cash Office, Cdn. Staff – Paris.  Reported promoted to the rank of Major in September of 1945 while serving with the Paymasters Corps in Germany.
Reginal was discharged 5/09/1946. Beside the usual medal he also received the Efficiency Decoration.
CDN 21/10/39, 3/08/40, 18/09/45(P); IODE(P) C-K Museum, CFF-FD44, CCI-RH, IODE(P) NB. Contact:- Marilyn Jones (niece), 20 O'Neil St., Chatham, ON. N7M 3A3. 519-352-9401.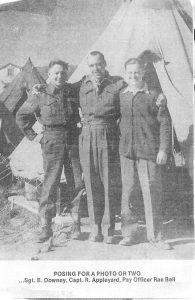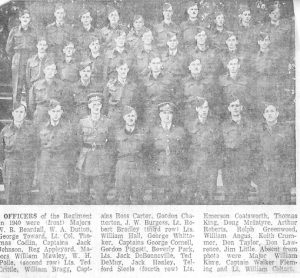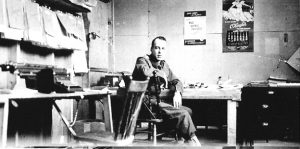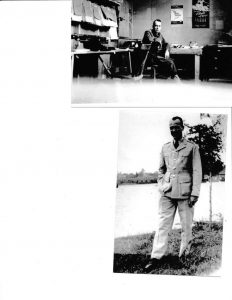 ---
Notice something wrong with this record? Or, do you have something to add?
Report it using our online form.