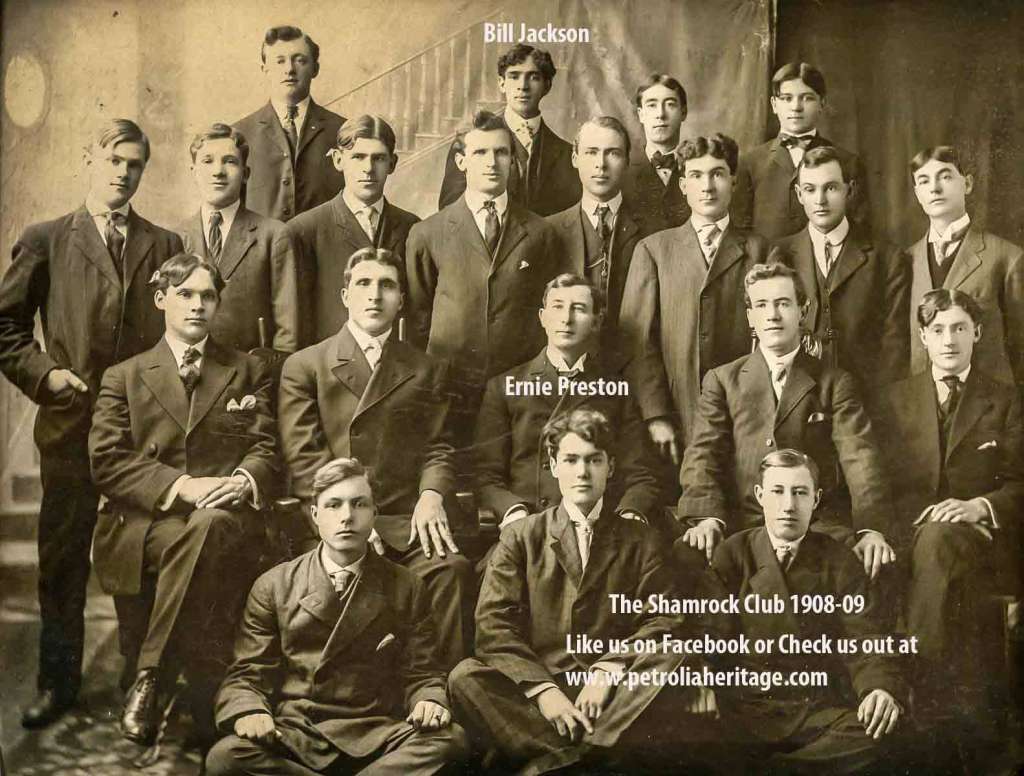 History buff Jerry Hind like to find historic artifacts at home. The Chatham man is curating a project called Gathering Our Heroes – an effort to have a record and photos of the estimated 11,000 in Chatham-Kent who enlisted in the world wars.
But every so often, Hind comes across a photo without a home that doesn't belong in Chatham-Kent. This happened recently with a picture of Petrolia's Shamrock Club. "A lady brought the picture into the Chatham-Kent Library… saying 'maybe this would fit into your project.' She didn't leave her name, she just left the picture."
Hind Studied the photo for a while, wondering for a short time whether the picture was of a Stanley Cup Championship team called the Shamrocks.But then, his wife noticed some small lettering on the corner of the photo which showed it was from Petrolia.
Hind called town hall, which put him in touch with Dave Hext, a member of Petrolia Heritage. The pair met and Hind handed over the photo. Hext is now trying to find the history behind the photo.
It's not the first time Hind has reunited photos with their original homes. Recently, he returned a Role of Honour to the Untied Church of the Aamjiwnaang First Nation. Hind says whenever he finds a historic photo, he "tries to find it a home."
Reference: http://online.pageflippdf.com/awdw/otfw/#p=4